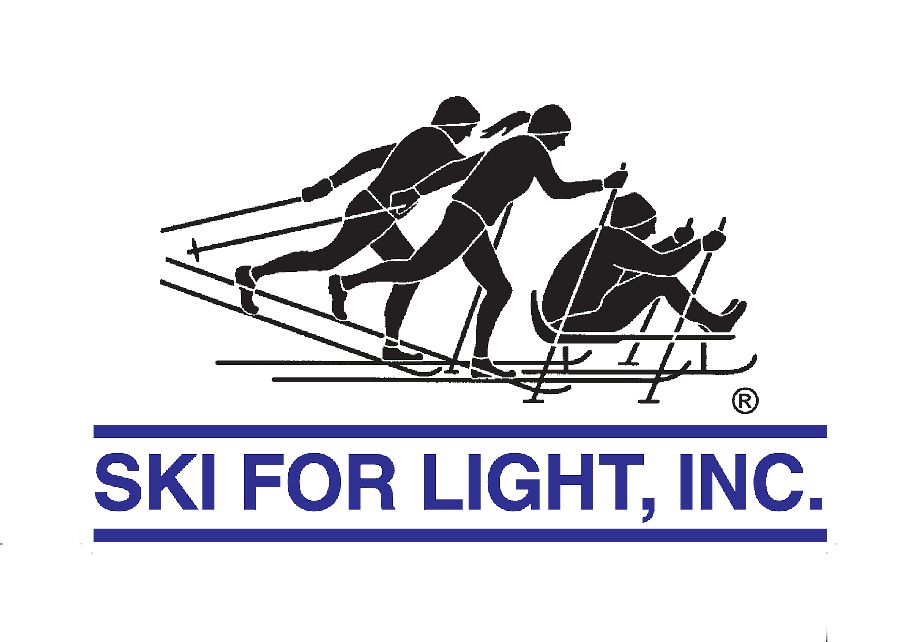 Ski for Light Regional Roundup
Last updated on January 21, 2015
As part of its mission, Ski for Light encourages people to enhance their SFL experience by participating in other outdoor recreational activities. One way to do this is through one of the nine U.S. regional affiliates, Ski for Light Canada, Ski for Light Japan or the Norwegian Ridderrenn. All of the U.S. regional affiliates offer a wide variety of winter activities; a few offer some summer fun as well.
These groups were founded by people who were eager to recreate their own Ski for Light experience in a more local and intimate setting. Ski for Light was itself based upon the Norwegian Ridderrenn (Knight's Race) and the RidderWeek program. You can read more about this on our History page.
Following is a list of upcoming events hosted by these alternative programs. They are an important part of the SFL experience, and we encourage you to take advantage of them and to support their efforts in whatever way you can. Happy dreaming and trip planning!
Black Hills Regional Ski for Light
Website: www.bhsfl.org
2015 Winter Program
January 26 - 29, 2015


This will be the 36th annual Black Hills Regional Ski For Light event. Ski daily at Terry Peak Ski Area and Wharf Resources Area. Both Alpine and Nordic skiing are offered to the blind, visually impaired, and physically challenged. All skill levels are welcome from beginner to experienced skiers. Lodging is in Deadwood, South Dakota. Evening activities are centered in this historic western town. Transportation is provided between the ski venue and Deadwood. The cost of the event is $200 which includes a banquet ticket.

Return to Top
Colorado Regional Ski for Light
Website: www.cosfl.org
2015 Winter Program
January 23 - 25, 2015


The 2015 three-day event will take place January 23 - 25, 2015, at Snow Mountain Ranch, just before the SFL International event. Several people will be attending both events. The cost of $89.00 includes lodging, food, trail passes and rentals. Space is limited, so get your application in early.

Contact: Brenda Bertrand
Telephone: 303-789-8342
Email: bbertrand@craighospital.org
Return to Top
Michigan Regional Ski for Light
Website: www.msfl.org
2015 Winter Program
January 16 - 18, 2015


Higgins Lake, Ralph A. MacMulllen Conference Center, Roscommon, Michigan.

This is a full service event with accommodations, meals, entertainment and lots of great skiing for every skill level. Online registration starts October 15, 2014, with early registration discounts. Check the complete Schedule of Events on the website.

Return to Top
Montana Regional Ski for Light
Website: www.trollstegan.com/sflmt/
2015 Winter Program
March 8 - 12, 2015
West Yellowstone, Montana


Lodging will be at the West Yellowstone Holiday Inn. The event is three days of skiing. The ski area is within walking distance from the hotel. There is always an ample amount of snow in West Yellowstone.

Return to Top
New England Regional Ski for Light
Website: www.nersfl.org
2015 Winter Program


There will be two winter events in 2015.

The first event will be held January 9 - 12, 2015 at the Craftsbury Outdoor Center in Craftsbury Common, Vermont. Our annual trip to one of NERSFL's favorite winter places. Ski right from the lodge. Great food! Trip includes three nights lodging double occupancy with hall baths, all meals from Friday evening through Monday lunchtime and trail passes. There will be opportunities for cross country skiing and snowshoeing. Cost: $280. Additional $20 late registration fee will be charged if payment is received after December 9, 2014. (This trip fills fast, so register early!!)

The second event will be held March 6 - 8 2015 at the Wayside Inn in Bethlehem, New Hampshire. This location has become yet another favorite venue for NERSFL. It offers spacious double rooms overlooking the Ammonoosuc River and features meals prepared by the award winning chef/owner. Price includes ski pass, 2 breakfasts, 2 bag lunches and Saturday night dinner. Cost: $185 if payment is received by February 4th, 2015. Additional $20 late registration fee will be charged if payment is received after February 4, 2015. Come and cross-country ski or snowshoe at Bretton Woods, offering all levels of cross country skiing at a family-friendly location in the White Mountains of New Hampshire.

Return to Top
Northeast Pennsylvania Regional Ski for Light and Sports for Health
Website: www.nepasfl-sfh.org
2015 Winter Program


The NEPA Regional Ski for Light event for 2015 will be held from February 22 through March 1 at Sky Lake Camp and Retreat Center near Windsor, New York.

For additional information contact:
Ken at nepasfl@aol.com (guides) or
Ed at ed@kenlon.com (VIPs).
Return to Top
Puget Sound Regional Ski for Light
Contact: Deng Kong
Telephone: 206 883-7135
Email: DKong@seattlelh.org
2015 Winter Program

Saturday day trips from Seattle via chartered bus to Trollhaugen Sons of Norway Lodge, Erling Stordahl Snow Park, Stampede Pass, Washington.
Dates for 2015 are January 10 and 17, February 14 and 21, March 7 and 21.
Return to Top
Sierra Regional Ski for Light
Website: www.srsfl.org
2015 Winter Program


All events take place at Tahoe Donner Cross Country Center in Truckee, California.

23rd Annual 3-Day Ski Event
February 28 - March 2, 2015


The bus will depart from Sacramento early Saturday morning. Those coming from out of town will spend Friday night at the Fairfield Inn in Rancho Cordova. Please come join us - incredible trails, incredible food, and incredible people! For all the details, including cost and applications, please contact:

Cindy Quintana
Telephone: 510 483-2948
Email: cindyq12345@sbcglobal.net
Saturday Day Trips For Children and Adults
January 24, February 7, and March 21, 2015
Contact: Betsy Rowell
Telephone: 916 362-5557
Email: betsy.rowell2@gmail.com
Return to Top
Wisconsin Regional Ski for Light
Facebook Page: Wisconsin Ski for Light
2015 Winter Program
February 6 - 8, 2015
Wisconsin Lions Camp; Rosholt, Wisconsin


Ages 12 and up may participate.

Contact for visually-impaired skiers: Bev Helland
Email: bevhelland@yahoo.com
Contact for guides: Mike Graper
Email: getgraper@gmail.com
Return to Top
Ridderrenn
Website: www.ridderrennet.no
52nd Annual Event
March 8 - 15, 2015
Beitostolen, Norway
Contact: Marion Elmquist
Telephone: 515-279-3681
Email: mlelmquist@gmail.com
Return to Top
Ski for Light Canada
Website: www.skiforlightcanada.com/
2015 36th annual event
February 9 - 15, 2015
Kanloops, British Columbia


See website for details.

Contact: Barry Nelson, President
Telephone: 604 463-8777
Email: barrynel@telus.net
Return to Top
Ski for Light Japan
Website: www.sflj.org
2015 Winter Program
January 10 - 12, 2015
Urabandai, Fukushima, Japan


Details will be on their website soon.

Contact: Toshiaki Aomatsu
Email: info@sflj.org
Return to Top
---
Return to SFL Home Page