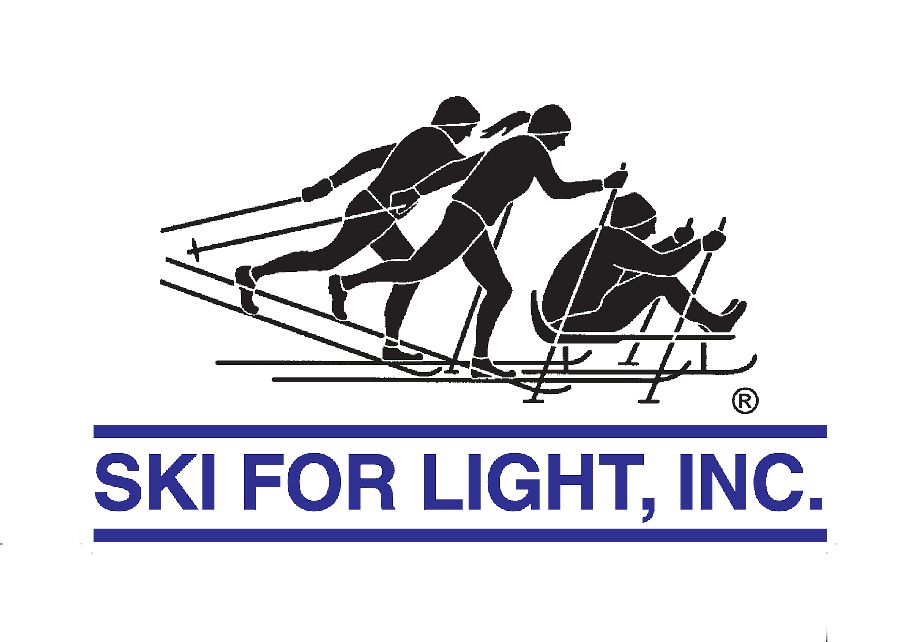 Ski for Light Regional Roundup
Last updated on February 28, 2016
As part of its mission, Ski for Light encourages people to enhance their SFL experience by participating in other outdoor recreational activities. One way to do this is through one of the nine U.S. regional affiliates, Ski for Light Canada, Ski for Light Japan or the Norwegian Ridderrenn. All of the U.S. regional affiliates offer a wide variety of winter activities; a few offer some summer fun as well.
These groups were founded by people who were eager to recreate their own Ski for Light experience in a more local and intimate setting. Ski for Light was itself based upon the Norwegian Ridderrenn (Knight's Race) and the RidderWeek program. You can read more about this on our History page.
Following is a list of upcoming events hosted by these alternative programs. They are an important part of the SFL experience, and we encourage you to take advantage of them and to support their efforts in whatever way you can. Happy dreaming and trip planning!
Black Hills Regional Ski for Light
Website: www.bhsfl.org
2016 Summer Program
August 19 - 21, 2016
Camp Bob Marshall
Custer, South Dakota


Join us for trout fishing, canoeing, kayaking and swimming on Bismarck Lake. See the website for applications and more information

2016 Winter Program
January 24 - 28, 2016
Terry Peak Ski Area (downhill) and Wharf Resources (cross-country)
Deadwood, South Dakota


Come join us for our 37th annual Black Hills Regional Ski For Light event. Ski daily at Terry Peak Ski Area and Wharf Resources Area. Both Alpine (down hill) and Nordic (cross-country) skiing are offered to the blind, visually impaired, and physically challenged. All skill levels are welcome from beginner to experienced skiers. Lodging is in Deadwood, SD. Evening activities are centered in this historic western town. Transportation is provided between the ski venue and Deadwood. The cost of the event is $200 which includes a banquet ticket. For. For applications and additional details see the website.

Return to Top
Colorado Regional Ski for Light
Website: www.cosfl.org
2016 Winter Program
One Day Ski Events
December 13, 2015 and January 10, 2016
9:00 am - 1:30 pm
Frisco Nordic Center
Frisco, Colorado
33rd Annual Week-end Event
February 5 - 7, 2016
Snow Mountain Ranch
Granby, Colorado
For details see website
Contact: Brenda Bertrand
Telephone: 303-789-8342
Email: bbertrand@craighospital.org
Return to Top
Michigan Regional Ski for Light
Website: www.msfl.org
2016 Winter Program
January 15 - 17, 2016
Higgins Lake, Ralph A. MacMulllen Conference Center
Roscommon, Michigan
See website for details
. Return to Top
Montana Regional Ski for Light
Website: www.trollstegan.com/sflmt/
2016 Summer Program
Dates pending Trekk for Light Montana
The Little Belt Mountains
Lewistown/Greatfalls, Montana


There will be three separate day hikes, returning each evening to a cabin that sleeps eight people and serves as base camp. The site has a pump for fresh water, a river that flows by the site, and an outdoor outhouse. The cost of $100 includes breakfast and dinner each day. People can fly in to Billings or Great Falls Mt.

For more information visit the website.

2016 Winter Program February 10 - 14, 2016
West Yellowstone Holiday Inn
West Yellowstone, Montana
See website for details
Return to Top
New England Regional Ski for Light
Website: www.nersfl.org
2016 Summer Program
July 29 - 31, 2016
Hiking and Outdoor Fun
The Wayside Inn
Bethlehem, New Hampshire


This event features hiking and water activities and may include tandem biking. Details to be finalized depending on number of guides who attend.

Two choices of hikes will be offered on Saturday - one for those who would like a less challenging hike on a paved trail and the other a moderate hike with roots, rocks and a longer climb up one of the many beautiful White Mountains in NH.

Price includes two nights lodging in double rooms with private baths, two breakfasts, two lunches and one dinner. Cost is $205. Full payment due by July 1, 2016.

October 1, 2016
Day Hike
Breakheart Reservation
Saugus, Massachusetts


Join us at 9:30 a.m. for a day hike at Breakheart Reservation in Saugus, MA. This day hike will offer an easy hike on a paved path and a moderate hike with roots, rocks and some climbing. Bring snacks, lunch and plenty of water. For the moderate hike wear hiking boots. Cost is $10.00. Full payment due by September 16, 2016.

2017 Winter Program
January 6 - 9, 2017
Craftsbury Outdoor Center, Craftsbury Common, Vermont


Our annual trip to one of NERSFL's favorite winter places. Ski right from the lodge. Great food! Trip includes three nights lodging double occupancy with hall baths, all meals from Friday evening through Monday lunchtime and trail passes. There will be opportunities for cross country skiing and snowshoeing.

Dates pending
The Wayside Inn, Bethlehem, New Hampshire


This location has become yet another favorite venue for NERSFL. It offers spacious double rooms overlooking the Ammonoosuc River and features meals prepared by the award winning chef/owner.

Come and cross-country ski or snowshoe at Bretton Woods, offering all levels of cross country skiing at a family-friendly location in the White Mountains of New Hampshire.

Return to Top
Northeast Pennsylvania Regional Ski for Light and Sports for Health
Website: www.nepasfl-sfh.org
2016 Summer Sports for Health Event
July 31 - August 7, 2016
Land of the Vikings
Sherman (Susquehanna), Pennsylvania


Contact coordinators or visit website for program details.

Contact for Guides:
Joan Chelsen
Email: joan@nepasfl-sfh.org
Contacts for Visually-Impaired Participants:
Sig Kay
Email: sig@nepasfl-sfh.org


or

Donna Goodman
Email: donna@nepasfl-sfh.org
Return to Top
Puget Sound Regional Ski for Light
Contact: Deng Kong
Telephone: 206 883-7135
Email: DKong@seattlelh.org
2016 Winter Program
Five Day Event
January 10 - 14, 2016
Winthrop, Washington


Puget Sound Ski for Light is hosting an event in North Central Washington. Come ski and be part of a new event!

Join us in Winthrop, Washington in the beautiful Methow Valley. The Methow Valley is home to 200 kilometers of groomed ski trails. This event is all about skiing. The organizers, Rich and Nancy Milsteadt, live in the area and will be insuring groomed trails.

Housing will be at one of many sites in downtown Winthrop. Most units have kitchenettes and there are a few places to get breakfast if you prefer to go out. Lunch can be packed (local grocery store close by) or purchased at locations along the ski trail. If we have enough attendees we will have dinners catered at a location close to lodging.

How much will it cost? Well, that depends entirely on you, you can choose the type of lodging you want and the type of food you want.

It would be wise to fly in to Wenatchee (1.5 hours south of Winthrop) or Seattle (4.5 hours south west of Winthrop). It would be optimal for guides and skiers to attend "pre-matched".

Transportation to Winthrop - if pairs come together they could rent a car together or take a bus to Pateros where Rich or Nancy will pick you up.

What do you need to do to come and play? Send Nancy an e-mail at nanomckinney@gmail.com.

What are you waiting for?

Saturday Day Trips


From Seattle via chartered bus to Trollhaugen Sons of Norway Lodge, Erling Stordahl Snow Park, Stampede Pass, Washington.

Dates for 2016 are January 16, February 13 and 27, March 5, 19 and 26.

Return to Top
Sierra Regional Ski for Light
Website: www.srsfl.org
2016 Winter Program


All events take place at Tahoe Donner Cross Country Center in Truckee, California.

24th Annual 3-Day Ski Event
March 5 - 7, 2016


The bus will depart from Sacramento early Saturday morning. Those coming from out of town will spend Friday night at the Fairfield Inn in Rancho Cordova. Please come join us - incredible trails, incredible food, and incredible people! For all the details, including cost and applications, please contact:

Cindy Quintana
Telephone: 510 483-2948
Email: cindyq12345@sbcglobal.net
Saturday Day Trips For Children and Adults
January 23, February 6, and April 2, 2016
Contact: Betsy Rowell
Telephone: 916 362-5557
Email: betsy.rowell2@gmail.com
2016 Summer Program
Plans and dates for the summer week-end outing near Lake Tahoe are pending. See website for latest information. Return to Top
Wisconsin Regional Ski for Light
Website www.wiskiforlight.org


Future plans for the Wisconsin Regional are on hold, while they assess future program options. Anyone living in the area who would like to be involved in this effort, or who would like to otherwise assist the program, is asked to contact either Mike Graper or Bev Helland.


Mike Graper
Email: getgraper@gmail.com
Bev Helland
Email: bevhelland@yahoo.com
Return to Top
Ridderrenn
Website: www.ridderrennet.no
2017 Winter Event
54th Annual Event
March 26 - April 2, 2017
Beitostolen, Norway
Contact: Marion Elmquist
Telephone: 515-279-3681
Email: mlelmquist@gmail.com
Return to Top
Ski for Light Canada
Website: www.skiforlightcanada.com/
2016 Winter event February 1 - 7, 2016
William Watson Lodge, Kananaskis Valley, Alberta


See website for details.

Contact: Barry Nelson, President
Telephone: 604 463-8777
Email: barrynel@telus.net
Return to Top
Ski for Light Japan
Website: www.sflj.org
2016 Winter Event
January 9 - 11, 2016
Urabandai, Fukushima, Japan
Contact: Toshiaki Aomatsu
Email: info@sflj.org
Return to Top
---
Return to SFL Home Page