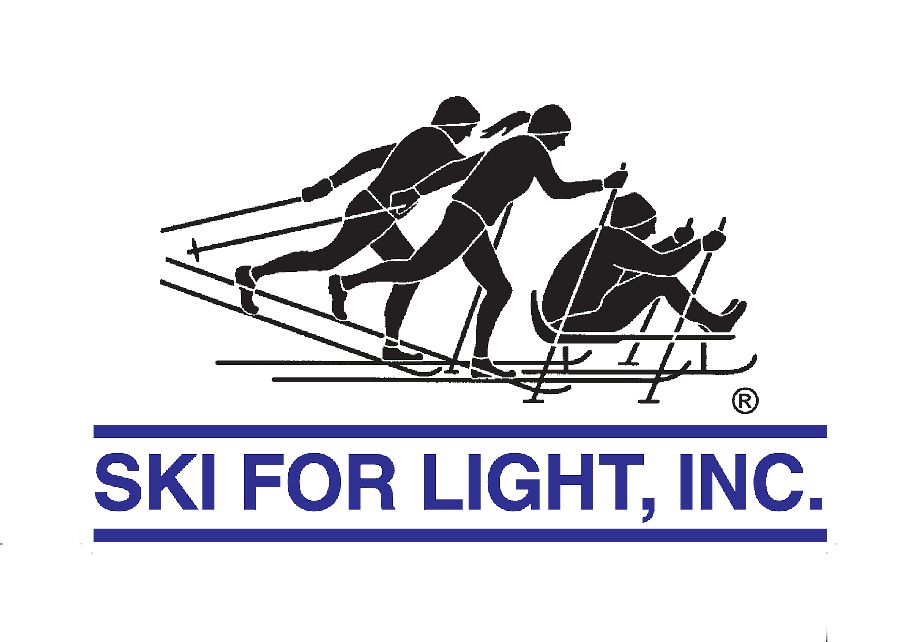 Details About the 2016 Ski for Light International Week
The Dates
The 2016 Ski for Light International Week will be held from Sunday evening, January 24th through Sunday morning, January 31st, 2016. First- and second-year guides will need to arrive one day early, by Saturday afternoon January 23rd, for guide orientation and training.
The Location
The 2016 Ski for Light event will be held on the grounds of Shanty Creek Resorts in Bellaire, Michigan. Bellaire is located in Northwest Lower Michigan, 250 miles north of Detroit, 100 miles south of the Upper Peninsula, and 40 miles from Traverse City. View or download a map showing the location of Shanty Creek Resorts
Getting to Bellaire
Unless you will be driving to Bellaire, you will want to fly into the Traverse City airport for your trip to Ski for Light. Traverse City is 40 miles from Shanty Creek Resorts. Free shuttle bus service will be provided by SFL from the Traverse City airport, on designated days and at designated times. Please read the 2016 Arrival and Departure Information page carefully before making your travel plans.
Shanty Creek Resorts
Shanty Creek Resorts is a 4,500 acre complex containing three separate housing and entertainment villages, a 30 kilometer cross-country trail system, two downhill ski mountains, a terrain park, a tubing hill, snowshoe trails (rentals available), an outdoor ice-skating rink (no rentals), four golf courses, outdoor and indoor swimming pools and hot-tubs, a fitness center, steam room, sauna and full-service spa, and much more. Shanty Creek Resorts is rated as the best outdoor family recreation resort in the Midwest. View or download a map of Shanty Creek Resorts grounds and facilities
Our hotel for the week will be the Lakeview Hotel and Conference Center in Summit Village. With 200 spacious and well-appointed guest rooms, the Lakeview Restaurant and Lounge, Arnie's Grill, The Spa at Shanty Creek Resorts and over 16,000 square feet of meeting space including the renovated Grand Ballroom, Bellaire Ballroom and Fireside Parlor, Summit Village is the heart of Shanty Creek Resorts. Here is a slide show of the Lakeview Hotel, several guest rooms, and skiers on the cross-country trails.
The two other villages, Cedar River and Schuss, each contain additional restaurants, lounges, and recreational facilities. There is, for example, a heated outdoor swimming pool and hot-tub at Schuss Village. Both villages are less than three miles from Summit Village, and easily accessible via the free shuttle van service, including a lift-equipped van, that runs throughout the property. The shuttle runs daily from 8:00 am until 30 minutes after the last restaurant or bar on the property has closed for the night. In addition, if conditions permit the adventuresome can cross-country ski from one village to the next on the (hilly) trail system that winds throughout the property.
Cross-country skiing will take place on the 30 kilometer trail system that starts in Schuss Village. Shuttle vans will run regularly between the Lakeview Hotel and the trail system, a distance of three miles that will take less than 10 minutes.
Shanty Creek prides itself on its pristine Nordic ski trails that wind through snow-blanketed northern Michigan hardwoods and pines on gently rolling terrain.
All 30km of dedicated trails are wide, and groomed daily with double tracks. They are designed for cross-country enthusiasts of all ability levels. The average annual snow-fall is nearly 200 inches, so the probability of good skiing conditions is quite high.
While cross-country skiing will be the only official organized activity during the week, downhill skiers will want to take advantage of the great downhill skiing during their free time, or arrive early or stay late at Shanty Creek Resorts. Consistently voted to have the best alpine skiing in the midwest, Shanty Creek Resorts has slopes for all abilities. Schuss Mountain, located in Schuss village offers 37 trails and 8 lifts, and is lighted for nightime skiing five nights per week. Summit Mountain in Summit Village offers 12 trails and 3 lifts, and is lighted for nightime skiing on Friday and Saturday. The maximum altitude is only 1,225 feet, so altitude will not be a problem for those skiing at Shanty Creek.
In the unlikely event that you run out of things to do at Shanty Creek Resorts, the town of Bellaire contains several restaurants and the lively and popular Short's brew pub The resort shuttle will take you, on an on-call basis, the four miles into town and then pick you up later in the evening.
Cost For The Week
The total cost of the week is PENDING. This amount includes room and all meals from Sunday evening January 24th through Sunday morning January 31st, round-trip transportation between the airport and hotel (at designated times on specific days), and all trail fees. All meals are group meals. Cross-country skis, boots, and poles will be provided free of charge to first-time blind/visually-impaired participants. The cost of transportation from home to and from Traverse City is the responsibility of the participant. Partial stipends based on financial need are available for guides and first-time visually- or mobility-impaired participants.
Full payment is due from all accepted applicants by December 1, 2015.
Application Deadline
Applications will be accepted starting in July, until at least November 1, 2015.
First-Time Attendees
If you have never before attended a Ski for Light event, or want a refresher on how the week works and what it is all about, and have not already done so, please read Information for Prospective First-Time Attendees Also please be sure to read Frequently Asked Questions from Prospective First-Time Attendees for the answers to many commonly asked questions from people who have not attended before. Then proceed to the application forms for the 2016 event below.
Application Forms
Application forms will be available in July, 2015.
---
Return to SFL Home Page