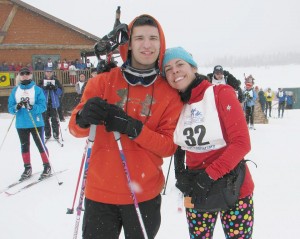 Welcome to the website of Ski for Light, Inc. If you are new to SFL, on this site you will find information about who we are and what we do, information about our next week-long annual cross-country skiing event, and all that you could want to know about how our program works and how it evolved over the past 40 plus years. We think that you will learn why SFL is often described as a life-changing experience for the blind/visually- or mobility-impaired participants and instructor guides who attend.
Here's a video about Ski for Light that serves as a nice introduction.
If you are a veteran of previous SFL events, you will immediately see that our website has a new look. It is now a modern looking site complete with a menu bar and pull down menus that allow you to quickly navigate to what you are looking for. We hope that you find the new website informative and easy to navigate.